MEMBERSHIP IN THE ONTARIO PHYSIOTHERAPY ASSOCIATION (OPA)

Through #WeArePT we have a single purpose:
to celebrate physiotherapy and what we do for the people of Ontario.
Membership gives Ontario physiotherapists a united front and a strong
professional voice for stakeholders, including government, insurance
companies, other health care professions, and the general public.
Join over 5,500 physiotherapists, physiotherapist assistants and students and become a member of your
professional association.
CONTINUED SUPPORT FOR
PHYSIOTHERAPISTS, PHYSIOTHERAPIST
ASSISTANTS, AND STUDENTS
ACROSS ONTARIO
THE BENEFITS OF MEMBERSHIP
OPA promotes the value and benefits of physiotherapy to the public.
---
OPA keeps you up-to-date on any issues that affect your profession and advocates on your behalf.
---
OPA provides best practice resources, access to research, and practice management tools.
---
OPA offers access to discounted services that will help support your personal and professional growth, including Comprehensive Financial Services through Brian Shumak Financial Services Inc, and a waived initial consultation fee.
---
PHYSIOTHERAPIST
MEMBERSHIP
Invest in your profession. Become a
member of the Ontario Physiotherapy
Association by joining the Canadian
Physiotherapy Association (CPA) as
an Ontario-based physiotherapist.
Membership in the Ontario Physiotherapy Association is FREE for physiotherapy and physiotherapist assistant students studying in Ontario. Join the
Canadian Physiotherapy Association
(CPA) as an Ontario student and automatically become a member of OPA. You also receive free membership in CPA's 14 
Divisions
.
STUDENT ELIGIBILITY
You are eligible for FREE physiotherapy student membership if you are enrolled in:
You are eligible for FREE physiotherapist assistant (PTA) student membership if you are enrolled in a recognized formal education program (programs with accreditation or candidacy status).
STUDENT MEMBERSHIP BENEFITS
Get to know your professional association now before you graduate.

New Grad Package
Interview tips, resume writing, salary expectations,
contract information, and more

Physiotherapy Competency Examination Preparatory Session At Your School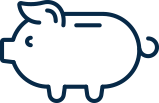 Special Discounts on Courses
PTA MEMBERSHIP BENEFITS
PTAs are eligible for all discounts to courses and receive all of OPA communications. Through CPA, physiotherapist assistants can access the many resources and opportunities for networking available to PTAs through the National Physiotherapist Assistant Assembly.