Challenges in Gait: NDT Workshop in the Management of Adults with Stroke, Brain Injury and Other Neuro-Motor Disorders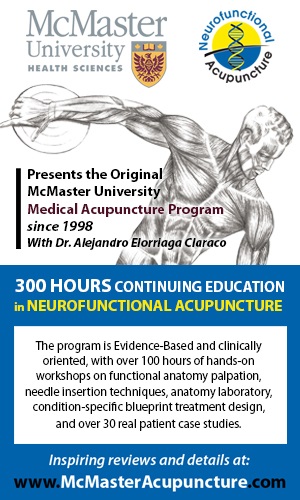 WANT TO ADVERTISE A COURSE?
Check out our Ad Rates 2020 and submit your ad in our Store.
All courses listed are emailed to OPA members on the third Friday of the month.
Questions? Please contact Sara Pulins.
Custom Content

Course Type

Course/ Seminar

Date

11/08/2020 - 11/08/2020

Instructor Name

Karen Guha, PT, BSc PT, CNDT, CIDN, NDTA™ C/I

Cost

$275.00 + HST

Address

99 Northfield Drive East
Suite 102
Waterloo, ON N2K 3P9
Map It

District

Kitchener-Waterloo

Brief Description

In order for individuals' post-stroke or brain injury to be truly independent when walking, they need to be challenged beyond forward walking.  Functional gait includes being able to walk at different speeds, on different surfaces, changing directions, combining gait with other activities and negotiating stairs. Often this is difficult for many individuals who have suffered a neurological injury. This one-day workshop will present NDT principles related to preparation for and treating in function during standing and walking.  This workshop will focus on strategies to facilitate the trunk, UE and LE with the goal of challenging individuals' post-stroke or brain injury in standing, during gait, and while performing various functional activities. These functional activities include forward and backward walking, turning, and stair climbing. The workshop will provide an opportunity for analysis of biomechanics and the assessment of movement dysfunction in an individual post-stroke or brain injury during these functional activities.

Upon completion of this workshop the participants will be able to:

Identify components of typical gait
Demonstrate basic skill in analyzing atypical components of trunk, upper and lower extremity function, frequently associated with conditions of neurological dysfunction, during activities in standing, during gait and on the stairs.
Demonstrate basic handling skills to enhance patient's movement as related to his/her functional goals during standing, gait and on the stairs.

Requirements:  Participants must be a Physical Therapist, Occupational Therapist, Speech Language Pathologist, Therapy/Rehab Assistant or Kinesiologist

Link

backworks.ca

Contact Name

Dianne Green

Contact Email

Email hidden; Javascript is required.

Contact Phone

(519) 746-8172