Join the online OPA Practice Community just right for you.
Check out ignitephysio.ca now or find out more about the OPA Practice Communities below.
OPA NEW TO PRACTICE (N2P) COMMUNITY 

 MEMBER BENEFIT
In your first five years of practice? New to practicing in Canada? In your final year of study of your MScPT program?
OPA PRIMARY HEALTH CARE COMMUNITY
Open to all PTs practicing in PHC.
The Primary Health Care Community of Practice (CoP) is a way for PT in Primary Health Care to pool their knowledge and experiences of this unique practice area. Using the feedback provided by CoP members, OPA has created a new online forum for the CoP through ignitephysio.ca. In this new group PHC PTs will be able to share resources, ask questions, collaborate, receive information and updates from OPA as well as provide input into ongoing advocacy work in this sector.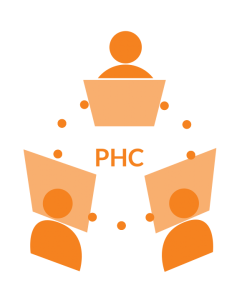 OPA COMMUNITY PHYSIOTHERAPY CLINICS (CPCS) COMMUNITY

 MEMBER BENEFIT
Connect with other members who hold CPC contracts. Receive updates and information on the new OPA group for CPCs.
Join the community
For members who currently have an account on ignitephysio login here to automatically request membership.
New to ignitephysio? Create an account and automatically request membership here.
Contact Sarah Grace Bebenek for more information.
Join OPA's Community Physiotherapy Clinic list (members only)
Complete this form to receive communications about Community Physiotherapy Clinics.