OPA's InterACTION conference is quickly approaching in Toronto on Friday, April 5– Saturday, April 6! There are lots of reasons to attend the conference. For example, listening to speakers including two plenary sessions (one on tech in health care), viewing presentations on recent research, networking with your peers, celebrating the physiotherapy profession, and more! The early bird deadline for registration is March 1. Check out this link for more details!
I asked some of our previous InterACTION attendees to share with you all why you should attend this year's InterACTION conference.
Dior Krolak, MPT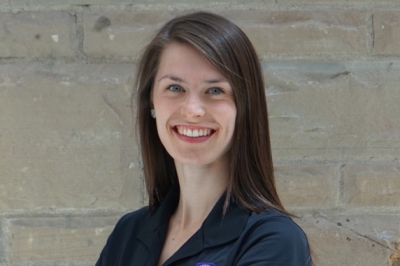 Dior obtained her Master of Physical Therapy degree at Western University in August 2018 and is now working in orthopedic private practice in Ottawa. She is excited to be part of profession that imparts the value of exercise as medicine to others, improves quality of life, and empowers patients to independently manage their health. She is most looking forward to certifying in pelvic health and growing awareness of this area of physio within her community. In her free time, you'll find her being active outdoors, playing ultimate frisbee, swing dancing, and spending quality time with family and friends.
Dior is a new graduate physiotherapist who attended InterACTION as a student. Here's her perspective on the value of InterACTION:
Q: What first drew you to attend InterACTION? 
A: I was first drawn to attend InterACTION for the opportunity to network with fellow students and my future colleagues, as well as to soak up everything physio! The conference touches on a vast array of topics in physiotherapy. As a student, I felt it was the ideal chance to learn about current affairs and the latest research in different areas of physiotherapy that we don't have the chance to touch on at school.
Q: What is your favourite memory/moment from InterACTION? 
A: My favourite moment was dancing away the evening with fellow students (new and old friends!) and practicing physiotherapists (including the OPA Board of Director members). It was refreshing to have everyone celebrating physiotherapy together!
Q: Why do you think it is important to attend InterACTION? 
A: There are many important reasons, especially as students, to attend InterACTION. Firstly, it gives you an introduction to the OPA and how it is pushing our profession forward. My fellow students often wondered what the Association does for us. InterACTION is a way to gather that info and put a face to the name, so-to-speak, so that you can make an informed decision about continuing your membership upon graduation. Secondly, it is an opportunity to interact with the College at the breakfast plenary session where your opinion regarding how our profession is regulated is welcomed. Thirdly, you never know who you're going to meet. I found the networking to be fruitful – I met and conversed with my current employer at last year's conference! Moreover, InterACTION is a chance for you to get out of the daily routine, think critically about the current affairs and future of the profession, and renew your fire for physiotherapy!
Q: What are you most looking forward to at the next InterACTION conference?
A: Since becoming a practicing physiotherapist, my perspective on our profession has evolved. I'm looking forward to how this new perspective will shape how I receive and respond to the seminars I'll attend. I think I'll also be able to contribute in a new way to conversations I'll hold with colleagues.
Arjun Patel, MSc PT (candidate)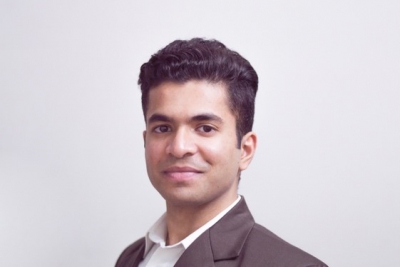 Arjun Patel is a second year PT student at UofT; he is currently the student rep for the CPA Private Practice Division and the OPA York Region and Scarborough District. Arjun is interested in innovative healthcare models and how we can incorporate technological innovations in PT practice. He splits most of his free time between being active and reading fiction.
Arjun provides the viewpoint of a physiotherapy student. He attended InterACTION for the first time last year and this is what he has to say:
Q: What first drew you to attend InterACTION? 
A: I attended InterACTION because I thought it would be a great opportunity to network and learn about the current trends in the PT profession. 
Q: What is your favourite memory/moment from InterACTION? 
A: My favourite moments were the lectures during the breakout sessions. I particularly liked Allan MacDonald's presentation on evolution of PT as a profession, as well as the presentation on sedentary behavior interventions for older adults by Celeste Petrusevski. The dinner and the gala were a close second favourite.
Q: Why do you think it is important to attend InterACTION? 
A: Speaking from a student perspective, I never quite had the sense of belonging to the PT community until I attended InterACTION. I think at InterACTION, or any conference/social event for that matter, you can really understand the PT culture as whole and have a sense of the direction we are headed in, which is especially important for students and recent grads. Great networking and learning opportunities aside, I think the overall bonding experience was invaluable.
Q: What are you most looking forward to at the next InterACTION conference?
A: This year I am looking forward to the research presentations and hoping to see some from the recent UofT grads. Also looking forward to meeting our peers from other universities.
Paulette Gardiner Millar, PT, BScPT, FCAMPT, CAFCI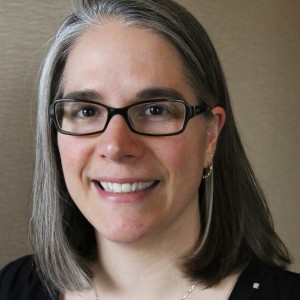 Paulette has worked with pt Health, a national company providing outpatient physiotherapy, since graduating in 1998. Her many roles in Operations have included clinician, Clinic Director, Regional Director of Ontario, and now Director of Operational Communication & Quality Improvement. She has always maintained a passion for ensuring the best patient and employee experience, which led her to continue her education as a student of the Queen's University Master of Science in Healthcare Quality.
Paulette has been a longstanding attendee of the InterACTION conference, she sits on the Board of Directors for the OPA and is the current President-elect for the Board! Here's her take on why you should attend InterACTION:
Q: What first drew you to attend InterACTION? 
A: Having been a member since I was first a PT student many moons ago, I actually can't remember my first conference! I know that I have always been eager to learn and to be a part of something bigger. Coming to conference, I always enjoy hearing other members of our profession share their knowledge as well as having time to network and socialize with other wonderful PTs. I always walk away with more energy than I came in with.    
Q: What is your favourite memory/moment from InterACTION? 
A: There have been many special moments over the years. I can remember quite a few sessions that challenged my way of thinking and helped me grow as a professional. I also love hearing the award speeches and getting to meet the families of the recipients. Being a PT shapes you, I think, but it's very interesting to see how it shapes those around us. I have to admit that probably the most memorable time over the last few years has been on the dance floor at the awards celebration. We spend a lot of our professional lives evaluating and influencing movement and getting to move freely with a dance floor full of other PTs, including students, is so much fun!  
Q: Why do you think it is important to attend InterACTION? 
A: I think it's important to keep up to date with what's going on in our profession and healthcare system as well as connect with other PTs. We are stronger together and being together helps us move forward. 
Q: What are you most looking forward to at the next InterACTION conference?
A: I think I'm most looking forward to seeing everyone and to getting energized.
Although each of these individuals has been a part of the physiotherapy community for a varying amount of time, it is nice to see that they all experience InterACTION as a positive opportunity to bond and connect to the profession. Whether you are a student, a new grad, or a long time member of the Ontario physiotherapy community, there is much to be gained from attending the InterACTION conference!
By Kiera McDuff, MSc PT, BSc (Kin)