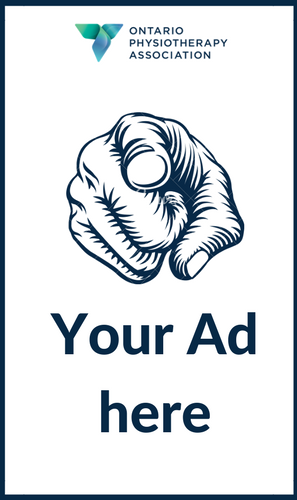 WANT TO ADVERTISE
A CLASSIFIED?
Check out our Ad Rates 2018 or
submit your ad in our Store.
Beginning January 2018: All job listings posted on this page are also emailed to OPA members on the first Friday of the month.
Questions? Please contact Diane Unção at advertising@opa.on.ca.
CBI Health Group: Seeking Acquisitions!
CBI Health Group is Canada's largest provider of community healthcare services. We are actively expanding our network through acquisitions and new builds. If you are interested in selling your business or becoming part of a leading national network, CBI may be the right opportunity for you. Our track record of successfully acquiring businesses and integrating entrepreneurs is extensive. Take your business to the next level- however you define it- through a business relationship with CBI Health Group.
Please contact Alec Tyson at atyson@cbi.ca
2 Physiotherapy clinics for sale
2 Physiotherapy clinics for sale located in Pickering and Ajax. Clinics are owned and operated in a partnership agreement. Services offered are Physiotherapy and Massage Therapy. Room to grow.
Serious inquiries only. Once NON-DISCLOSURE is signed, further details and financial statements will be provided.
Please email: pa2physio@gmail.com
Clinic For Sale in Mississauga
Physiotherapy clinic for sale in Mississauga. The clinic is Physiotherapist owned and will be celebrating 10 years next year so this a great opportunity to transition to a new owner. The clinic is located in a busy plaza in a high income residential area. There is an established referral base with repeat patients. The caseload is mainly private patients with some WSIB and MVA patients. For serious inquiries, please email:
Concussion Lab Laser Headlamp
The Concussion Lab Laser Headlamp can be integrated in post-concussion rehabilitation exercise programs. This simple tool can be used to measure joint position error of the neck and can be incorporated into sensorimotor exercises targeting cervical kinaesthesia, oculomotor tracking, and vestibular-ocular reflex function. In addition to clinical practice, it is a useful research tool in laboratory studies that serve to advance our understanding of concussion recovery.