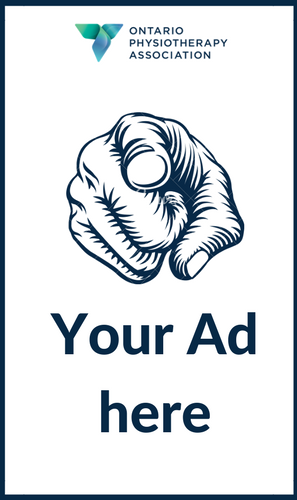 WANT TO ADVERTISE
A CLASSIFIED?
Check out our Ad Rates 2018 or
submit your ad in our Store.
Beginning January 2018: All job listings posted on this page are also emailed to OPA members on the first Friday of the month.
Questions? Please contact Diane Unção at advertising@opa.on.ca.
Concussion Lab Laser Headlamp
The Concussion Lab Laser Headlamp can be integrated in post-concussion rehabilitation exercise programs. This simple tool can be used to measure joint position error of the neck and can be incorporated into sensorimotor exercises targeting cervical kinaesthesia, oculomotor tracking, and vestibular-ocular reflex function. In addition to clinical practice, it is a useful research tool in laboratory studies that serve to advance our understanding of concussion recovery.
Private Practice opportunity
Space available to share in Barrie with opportunity to take over present private practice. Busy single Physiotherapist practice ideal for one-on-one treatment. Present Physiotherapist wanting to ease into retirement.
Contact bayphysio@rogers.com
Downtown Toronto Multi-disciplinary Clinic for Sale
Downtown multi-disciplinary clinic located on the ground floor of busy medical building in the heart of Toronto financial district for sale. Established for 32 years. Turn-key location with services including physiotherapy, chiropractic, massage therapy, orthotics and compression socks. Experienced associates. Owner available to help in transition.
Phone/Text 647-575-5453 for more information.