INTERNATIONALLY EDUCATED PHYSIOTHERAPISTS
We are so glad you are interested in practicing in Ontario.
Below is information to get you started. Contact us with any questions.
1. Learn about the credentialing process:
If you have completed your physiotherapy education outside of Canada, you must have your qualifications and education credentials assessed by the Canadian Alliance of Physiotherapy Regulators (CAPR).
CAPR determines if you are eligible to write the Physiotherapy Competency Exam (PCE) which consists of two parts: a written component and clinical component.
Learn more about the credentialing process and exams.
---
2. Once credentialled you are one step closer to registering to practice in Ontario:
Applicants who successfully completed the credentialling process are able to challenge the exam with no additional requirements.
Those who are not eligible will be asked to complete additional steps which will be guided by CAPR.
Once you are successful in challenging the PCE, your next step is to register with the College of Physiotherapist of Ontario. Physiotherapists in Ontario are regulated by the College of Physiotherapists of Ontario.
Access the process to registration for both internationally educated and Canadian trained physiotherapists.
---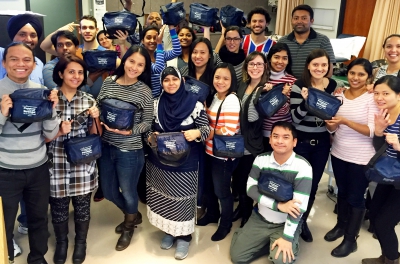 BRIDGING PROGRAMS
There are several programs that offer additional training to prepare internationally educated physiotherapists to bridge their knowledge and skills to meet the CAPR entry-to-practice requirements.
MORE INFORMATION AND RESOURCES
COLLEGE OF PHYSIOTHERAPISTS OF ONTARIO
The College of Physiotherapists of Ontario has developed resources on how to become a physiotherapist in Ontario for those who are new to Canada and received their physiotherapy training outside of Canada.
UNDERSTANDING THE HEALTHCARE SYSTEM
The University of Toronto OIEB Program offers an online course to assist internationally educated physiotherapists understand the Canadian healthcare system, culture, and context for practice. Learn more about the course.
3. YOU PASSED YOUR EXAM(S)! NOW WHAT?
Those who have passed either their written or both the written and clinical components are eligible to practice in Ontario but only after you register with the College of Physiotherapists of Ontario.
Learn more about the different College registration categories and their requirements.
FREQUENTLY ASKED QUESTIONS