Welcome to the Ontario Physiotherapy Association London District page. Keep updated on all things physiotherapy; with a distinct focus on the London Region. Find out about events, networking opportunities, educational information and important and relevant news regarding the world of physiotherapy.
Your District Team
Stacia Bates – President
---
Christina Ziebart – VP Finance
---
Tim MacLeod – VP Internal
Mouhammad Kaddoura – VP External
---
Joshua Vincent – VP Academic
---
Interested in joining our executive? Please contact Stacia at london@opa.on.ca.
Thanks to all who participated!
Information Session on Post-COVID-19 Condition (Long-COVID) – Clinical Presentation and Management
Thursday, December 2, 2021 from 7:00-8:00pm
Session Facilitators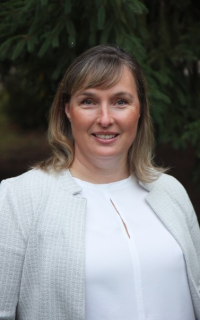 Shannon McGuire, PT is a physiotherapist on the Outpatient Acquired Brain Injury Program at Parkwood Institute. More recently she has been involved with the development and implementation of the new St. Joseph's Health Care Post-Acute COVID Rehab Program. Shannon was instrumental in the initiation and development of NeuroTrauma Rehab's Locomotor Training Program at Parkwood Institute and the development of an innovative circuit training program for mild TBI patients called BrainEx 90. When the pandemic stopped the ability to provide BrainEx 90 in person she developed and successfully implemented a virtual version of the program. Shannon has been a member of the Neuro-Optometric Rehabilitation Association's Board of Directors and continues to teach workshops at their annual conference. She has presented at national and international conferences and in 2012 started a business teaching Concussion Management Workshops to help health care professionals with assessment and treatment of this complicated patient group.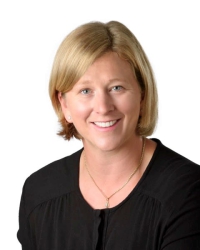 Allison Francis, PT is an outpatient physiotherapy clinician at ReActive Physiotherapy in London, Ontario. She is an experienced therapist having worked in private practice, public-funded health care, academics, and research. Allison has completed post-graduate training in Integrated Dry Needling, Manual Therapy, Selective Functional Movement Assessment, Urban Pole and Activator Pole Walking Instruction and Breast Cancer Rehabilitation.
She has been a clinical ally and educator with Long COVID clients since April 2020 and led the formation of the Canadian Interdisciplinary Advisory Panel on Long COVID. Allison was the project lead in the document titled "Rehabilitation for Clients with Post COVID-19 Condition (Long COVID): Guidance for Canadian Rehabilitation and Exercise Professionals Version 1, August 2021". Proud CPA Member since 2005.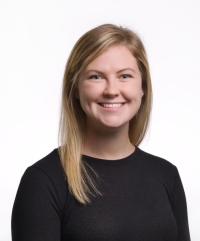 Stacia Bates, MPT (Moderator) is working in neurological rehabilitation at Parkwood Institute as a physiotherapy resident. Currently she sees patients who have experienced a mild-severe acquired brain injury, SCI, stroke, MVC or workplace injury. As a graduate student, she completed a placement working with patients diagnosed with post COVID-19 condition.