YORK REGION SCARBOROUGH DISTRICT
Welcome to the York Region Scarborough District of the Ontario Physiotherapy Association. If you are interested in participating in the York Region Scarborough District.
Your District Team
Kris Wong, District President
Jenny Andrachuk, Treasurer and Past-President
Michelle Efrosman , Secretary
Elliot Tse, Education Coordinator
Christina Cellucci, Manasa Black, Dianne Follwell, Derek Cheung, and Erica Caron, Members at Large
Justin Mah, Karen Lee, Arjun Patel, Student Reps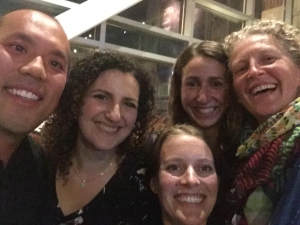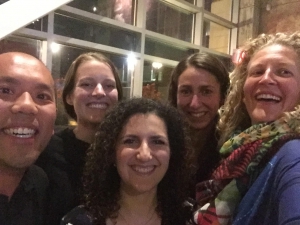 As always, we are looking to recruit new members!
---
District Event
Student and New Grad Night at University of Toronto
Hosted by YRSD and CTD
We are very pleased to be co-hosting our annual Student and New Graduate Night at UofT. Join us for a night of speakers from varying practice settings and backgrounds, as they share their experiences and answer all of your questions. You will also get the chance to network and enjoy some free food and drinks – Everyone is welcome!
Tuesday, January 22, 2019 – 6:30 PM – 9:30 PM
UofT Rehabilitation Sciences Building – 500 Univsersity Avenue, Toronto, M5G 1V7 – Room 140
We hope you can join us!
---
District News
We are planning a workshop/seminar to celebrate the upcoming National Physiotherapy Month in May 2019 and would like your feedback! Please complete this short 4-question survey regarding the workshop to help us decide the type of workshop and the location.
The YRSD Annual General Meeting is taking place in March 2019 at the Richmond Hill Central Library, please stay tuned for a finalized date!
---
Contact Us
Like our Facebook page to get regular updates about events in our district.
Email the York Region Scarborough District